Features:
All Wood Framed Cabinets; Plywood Sides and Shelves;
Full Extension drawers, Soft-Close Drawers
​
​
Size Options:
12", 15", 18", 25", 24", 27", 30", 36", 42", 48", 58", 60"
​
Addition:
​
Vanity cabinets are available in many sizes (from 12'' to 60'') and colors.
All vanity depth is 21''. It can be cut down to 18'' or smaller upon customer request.
Designers can mix and match to get to your desired sizes.
Click the image for expand mode.
Choose Your Vanity Cabinet
We have pre-cut vanity tops in various sizes: 24'', 30'', 36'', 42'', 48'', 58'', and 60''.
We have pre-cut tops for both round and square sinks. Each top comes in a different color and size each time, but we normally have Empress Gold (Granite), Crystal White (Granite), River White (Granite), Peach Blossom (Granite), Giallo Ornamental (Granite), Pure White (Quartz), Icy Star (Quartz).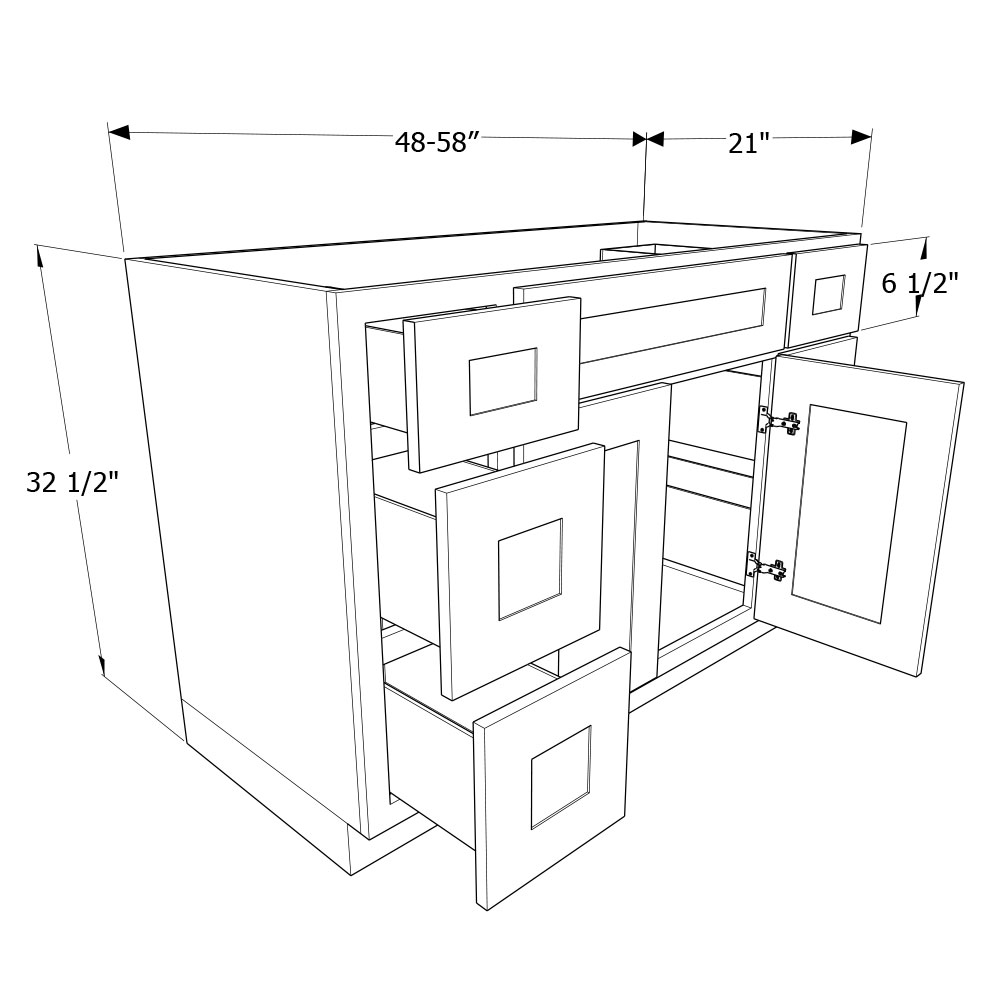 Item code is read: V - Width'' x 21''D (x 32-1/2''H)